We spent the day biking north on the Riverwalk from our RV Park. The Alamo and Mission Concepcion were on our list today. There is so much history to the Alamo. The real name is Mission San Antonio de Valero. We all know about the siege and battle that took place; but the original purpose, like all of the other Missions was to help spread Spain's influence and religion in North America. Mission Concepcion is the best preserved of all of the Missions in San Antonio. What you see in the pictures and videos is all original, right down to the paint on the walls. After the Alamo and before heading to Mission Concepcion we had lunch on the River at Cafe Ole…very tasty !!
Pictures of the Riverwalk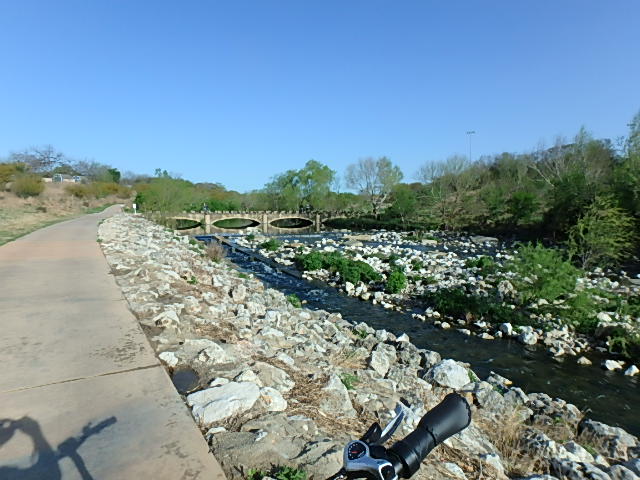 The Alamo. No pics inside due to it being a designated Shrine to those that served and died here.