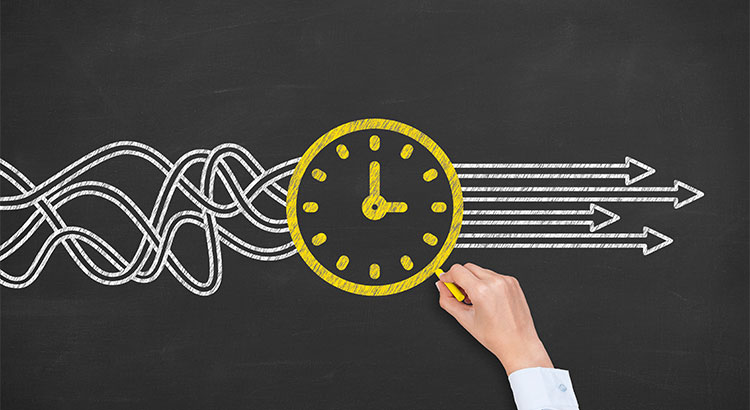 This year started strong for real estate, but then the market began to soften. Home inventory in the starter and move-up categories dwindled to almost nothing, mortgage rates were projected to rise, and home sales had decreased for several months in a row.
To many, the outlook heading into 2019 appeared dim… at best.
Then, in a 24-hour window last week, things seemed to change. On Wednesday, the National Association of Realtors' (NAR) revealed in their Existing Homes Sales Report that home sales had INCREASED for the second consecutive month. The next day, NAR's economic research team announced that the percentage of first-time buyers in the market was higher than last month and even higher than a year ago.
What happened to turn around the downward momentum in the market? 
You only needed to wait a few hours to find out. On the heels of NAR's revelations, Zillow released their November Real Estate Market Report that explained:
"After nearly four years of annual declines in inventory, the number of homes for sale has now increased year-over-year for three straight months…"
Ending 2018, we now know two things:
Listing inventory increased over the last three months
Home sales increased over the last two months
Maybe a lack of inventory was the major challenge all along.
But, what about those pesky interest rates?
Last Thursday (the day after all of the above news), Freddie Mac announced that mortgage rates did not increase but instead decreased…again. From their release:
"The response to the recent decline in mortgage rates is already being felt in the housing market. After declining for six consecutive months, existing home sales finally rose in October and November and are essentially at the same level as during the summer months.

This modest rebound in sales indicates that homebuyers are very sensitive to mortgage rate changes – and given the further drop in rates we've seen this month, we expect to see a modest rebound in home sales as well."
Bottom Line
Will 2019 start out better than many have predicted? Perhaps, but we'll have to wait and see. Things do look much better today, though, than they did just a month ago.
Whether buying your first home or your fifth, having a buyer's agent who is an expert in their market on your side is your best bet to make sure the process goes smoothly. Let's talk about how we can make your dreams of homeownership a reality here in St Johns County Florida (serving St Augustine, Nocatee and Ponte Vedra, Ponte Vedra Beach and St Johns)!
Give us a call today and we will be happy to put you on the track of a new home here in St Augustine, St Johns, Nocatee or Ponte Vedra. For Buyers Only Realty is the oldest and most respected Exclusive Buyer's Agents in Northeast Florida. 100% Buyer Representation at no cost to you! We are the Wife-Husband team of Dedicated Buyer's Agents!
Call Sharon Stevens at 904-687-5220 or Dwight Cole at 904-466-4630